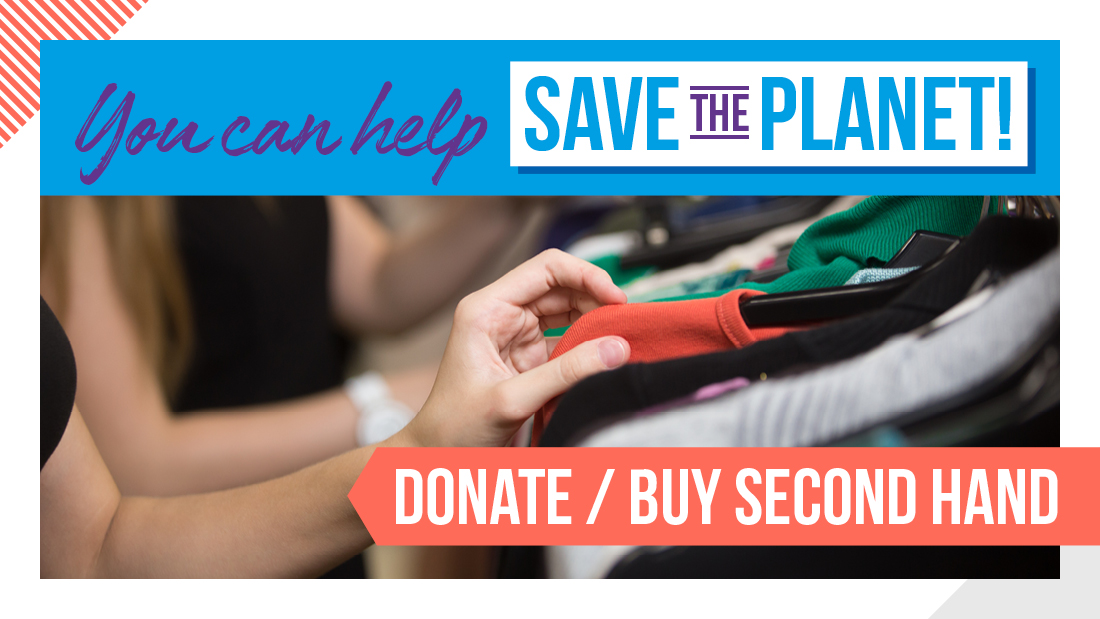 16 Jul

Save The Planet – Donate / Buy second hand

Second hand, pre-owned, pre-loved, however you call it, it's great for the planet and also for you. What may no longer be desired by someone else, could be loved by you and vice-versa meaning items such as clothing, homeware, furniture, electrical goods can all find a new lease of life.
Impact on the planet
The fashion industry for one has a disastrous impact on the environment. In fact, it is the second largest polluter in the world. Did you know it takes about 1,800 gallons of water just to grow enough cotton for one pair of blue jeans?
Used clothes, on the other hand, reduce the environmental impact by limiting CO2 emissions, the use of pesticides and fertilizers, and reducing the use of water. Plus, reusing items limits the amount of waste that ends up in landfill. The numbers are impressive: it is estimated that with about 600 kilos of used clothes there will be a reduction of 2250 kilos of CO2 emissions, 3.6 billion litres of water saved and 144 trees planted.
How:
Visit local charity or vintage shops
Dedicated platforms such as Ebay and Depop
Social media – Facebook Marketplace, Groups, Independent Retailers
Exchange items with friends and family. Maybe set up your own Swap Shop or Book Swap?
Other benefits:
Shopping second hand is often much cheaper
You can sell items and make money
Recycled goods are a much-needed resource for people in need