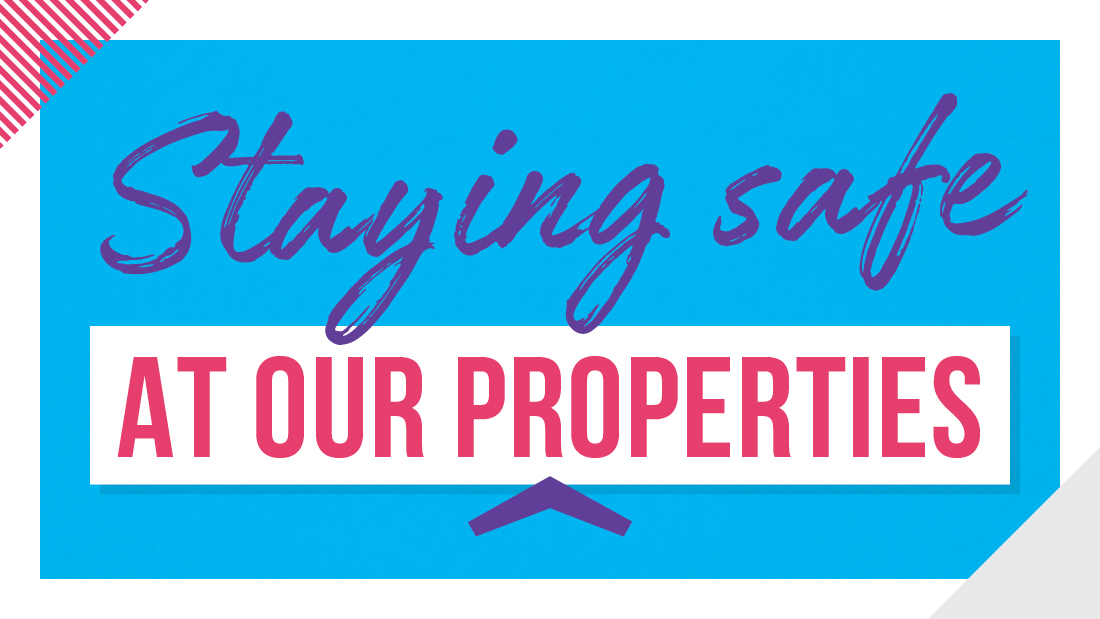 11 Jan

COVID-19 – Our response

The pandemic has been challenging to say the least, but the extraordinary times we have found ourselves in have done little to deter us from delivering the best experience possible. In fact, we've kicked it up a gear and we're doing all we can to ensure both our residents and property teams are safe and well.

We take our responsibility for the welfare and wellbeing of all our residents seriously. This is one the reasons why we're a member of the ANUK and have such amazing teams working behind the scenes making sure Prime really is 'student living at its best'. (ANUK operates the National Codes for Large Student Developments, which aim to ensure transparent and professional management of purpose built accommodation.)

We continuously review of all our policies and processes, and with the impact COVID-19, we've now partnered with British Safety Council. 

British Safety Council has a framework of assessment designed to effectively manage the risk of transmission of COVID-19, as far as is reasonably practicable. They take guidance of current good practice, including information from relevant government guidelines, the World Health Organisation (WHO), The Organisation for Economic Co-operation and Development (OECD) and the UK Health and Safety Executive (HSE).
Here's a taste of what we've been up to:
Our one-way systems have been phased out now that restrictions have eased, but we still ask that people practice social distancing where appropriate and possible. A great example of this is when collecting your parcels from reception.
All our properties have an increased cleaning regime, particularly in shared areas.
The perspex screens we have in place at our receptions have been key in continuing day to day activity and upholding resident experience. The physical barrier lessens the chance of the virus spreading, creating a safe home and working environment.
We have hand sanitiser stations dotted around our properties for residents and our teams to use. Keeping these topped up is part of our daily routine.
Supporting students in isolation
When residents let us know they are self-isolating we will inform their flatmates and send everyone a guide to self-isolation. Letting our residents know we will bring parcels/food deliveries to their door, deliver post, and collect any home tests for posting. Anything we can help with, we will!
We have been working with student mental health charity, Student Minds, in the promotion of Student Space which helps students access mental health support.
We had a reduced hands-on approach during check-in in September for the safety of our residents, their families and our teams. This included staggered appointments to allow us to manage the footfall in our properties.
We're really happy to be able to welcome visitors back on site! Of course following our COVID-19 guidance is importance please sign in using the NHS Track and Trace app too.
Whilst it is no longer mandatory to wear face coverings we ask that, for everyone, please keep wearing your face masks in smaller spaces such as lifts or study rooms.
Following a detailed assessment, reviewing our current COVID-19 policies, protocols, arrangements and controls, including interviews with our teams, we're thrilled to announce Prime Student Living is now COVID-19 Assured by British Safety Council.

We're always here for a chat – get in touch with your property here or email us at hello@primestudentliving.com.