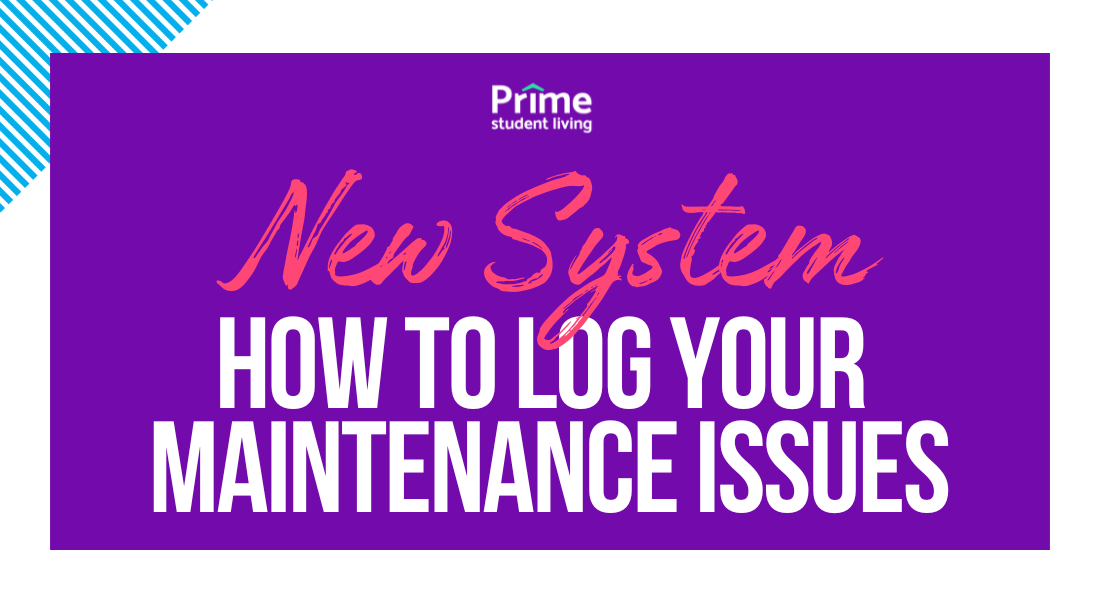 24 Oct

How to Log Your Maintenance Issues

We've updated how you log your maintenance issues.

No more emailing, going to reception, or filling out a card!

You can now use your Resident Portal to log your maintenance issues – direct to our Maintenance team.

Not only can you log it from your phone or laptop, you'll also be able to track the progress of the repair to completion.
How to log maintenance issues
1. Login to your Resident Portal, click on the spanner and hammer symbol.
2. On the Log Maintenance Issue tab choose the correct Repair Location and Repair Type for your issue from the drop down menus
3. Add a description of the maintenance issue to help the team understand how they can help
4. Tick to allow access to your room when you are not at home (If you would like to be at home, leave the box unticked and we'll contact you to arrange a suitable time)
5. Click the Add button, once this has gone through to the team it will say Issue has been logged
It's that easy, now its over to us!
How long will it take?
Emergency repairs – within 24 hours
Urgent repairs – within 7 days
General repairs – within 28 days
There timings will be allocated by our system when you submit a maintenance log, of course we will do our best to complete all repairs as soon as possible.
If we are able to achieve these timings we'll change the Repair Status and let you know why.
This in accordance with the ANUK National Code – ANUK operates the National Codes for Large Student Developments, which aim to ensure transparent and professional management of purpose-built accommodation.
How do I track progress?
Your Repair Status will start off as Unassigned, when received by our team the status will be Assigned. If we need to arrange an external contractor or order parts, you will see the status change, always keeping you in the loop!
Once resolved the status will change to Complete, you'll get an email to confirm.
Choosing the Details tab allows you to see the detail of each repair logged. In this section you will be able to read any notes our team have added regarding the repair in the Comments section.
In an emergency
What is considered an emergency?
Think burst pipes or complete power failure!
Please, no phone calls at 3am to tell us a coat hook has come loose.

What should I do?
Any emergency maintenance should be reported immediately to the Property Team, if this is out of hours please call your Resident Co-Ordinator