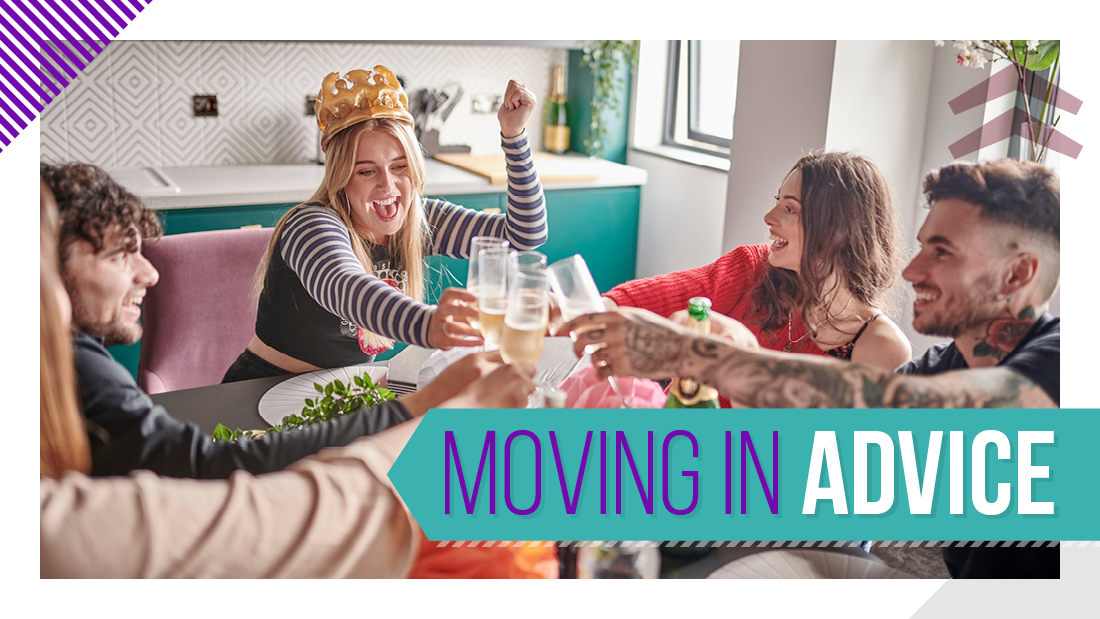 09 Sep

Moving In Advice

We asked on social for your advice for moving in somewhere new and how we can help you get to know your neighbours, and you came through. We thought it would be really helpful to share the answers with you, so here's what you guys had to say.

Getting to know each other
Keep your door open so you're approachable.
Spend lots of time in the kitchen. If you hear people in the kitchen, go get a drink and join the convo.
Explore the building and communal areas to meet people outside of your flat.
Join group chats. Have you joined your group yet? Click 👉 here to join!
Don't be afraid to be the first person to speak.
Attend the property events.
Tea/Coffee mornings with your flatmates, invite the neighbours.
Help others, for example on moving day.
Organise a group meal out or activity. Bowling anyone?
Cook or bake together. 'Everyone loves cake!'
Drinking games, these can of course be non-alcoholic.
Explore the city together.
Take a deep breath and knock on your flatmate's door.
Go for it, introduce yourself to someone new.
Just remember, everyone's on the same page and do everything at your own pace. 💜
Moving
Start with the essentials, you can always buy more items as you go along.
Use a check list to tick off the things you've packed, so you don't miss anything.
Don't take items you've never used before. Do you really need it?
Check what comes with your room. Remember we provide you with all the essentials as iron, ironing board, broom, mop etc.
Have lots of clothes? Check out this video 👉 here.
What we can do to help?
Hobby nights
Weekly clubs
Events
Have you let us know what virtual events you'd love to have? Leave your ideas 👉 here and you could win £100!
Join the convo on social.