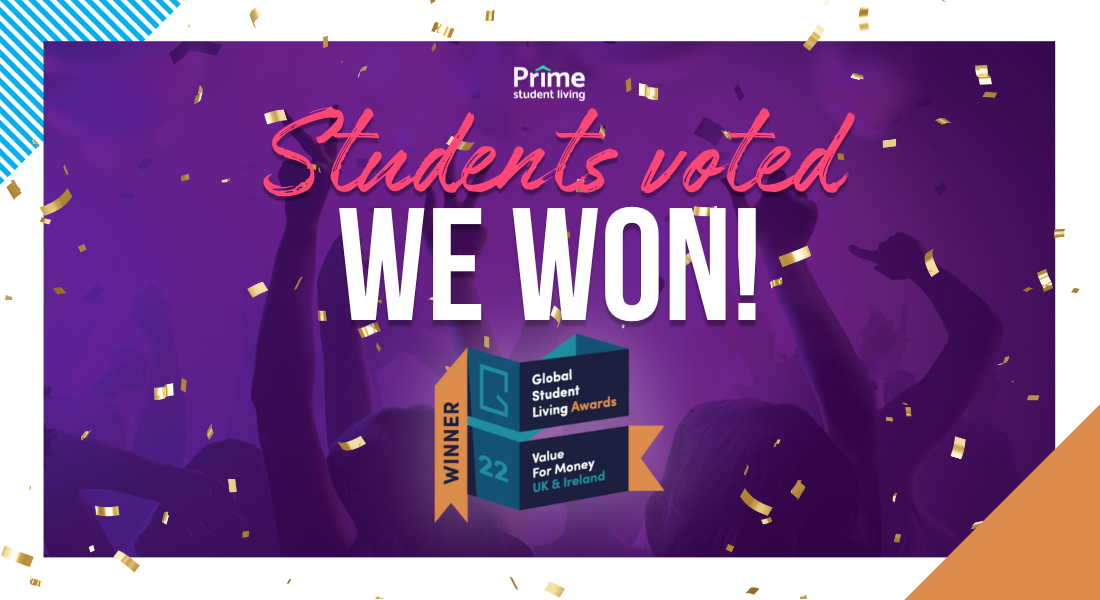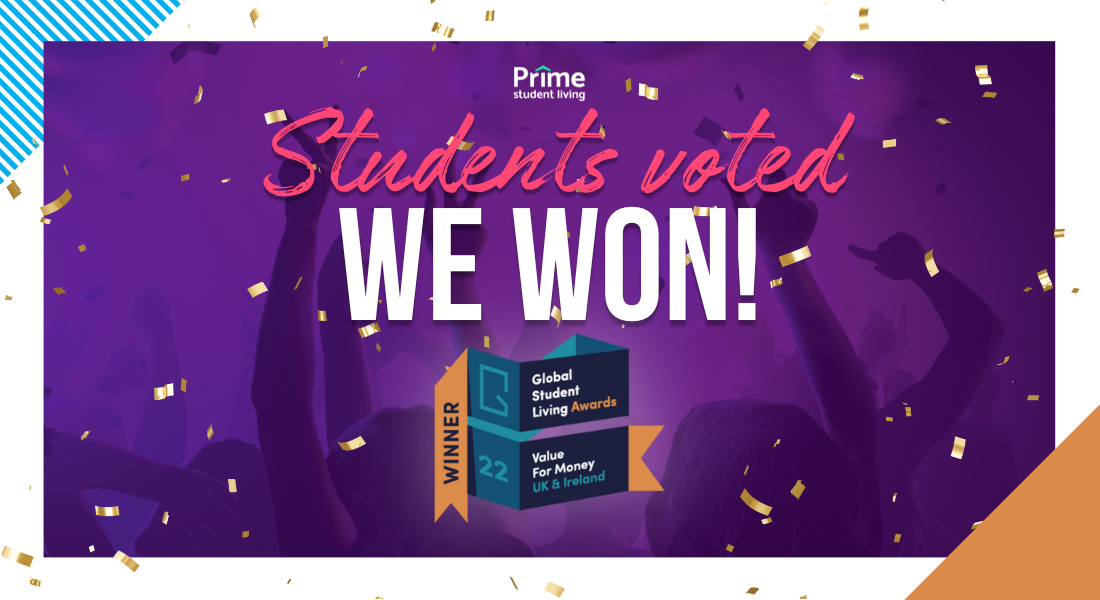 24 Oct

Winners of Best Value for Money 2022!

We've won the Global Student Living Award for Best Value for Money 2022!

We are beyond ecstatic to receive this award and thankful to the students as it's their votes that got us here!

87% of our students rated our accommodation positively, which exceeds the benchmarks set by the Global Student Living Index. Some of our other high scorers were staff knowledge, friendliness of staff and a positive learning environment!

The 2022 Global Student Living Awards are based exclusively on direct feedback from over 65,000 students at universities and colleges across the UK and Europe. With no written nominations and no 'expert' judges, the Global Student Living Awards are uniquely credible and highly prized.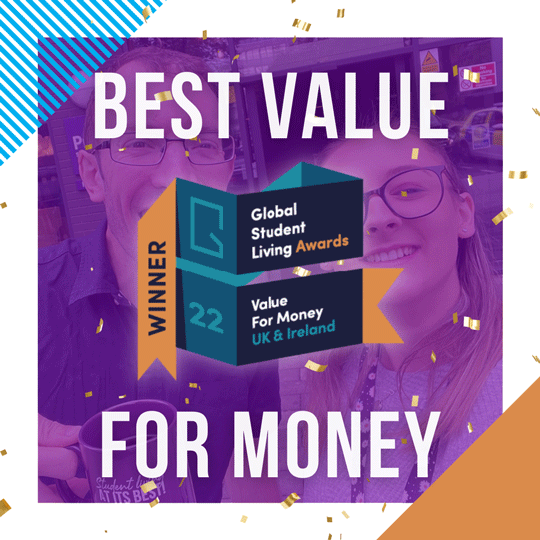 Living with Prime
Living with Prime is a lot more than just a room (though our rooms are pretty epic too), we aim to make student living the best it can be!
It's more than just the weekly rent with Prime
Well, for starters; free Treat Days, which are coming back soon due to popular demand, epic events throughout the year and incredible common spaces in our properties! Most of our properties also have free to use washer/dryers in every kitchen, plus dishwashers!
Free to use washer/dryers mean our students saving money every time they need to do a wash
Dishwashers in flat kitchens mean that the students can spend more time enjoying University life and less time washing and stacking all their pots and pans on the draining board!
Free Treat Days are the perfect way for them to make new friends, get to know their flatmates more and enjoy their university experience, from tea parties and crisp walls to paddling pool parties and Mexican Fiestas – we have it all!
Incredible common spaces mean that our students can relax, hangout with friends and host parties in so many new ways! Private Dining Kitchens, Cinema Rooms and so much more – Stanhope House in Portsmouth has 12!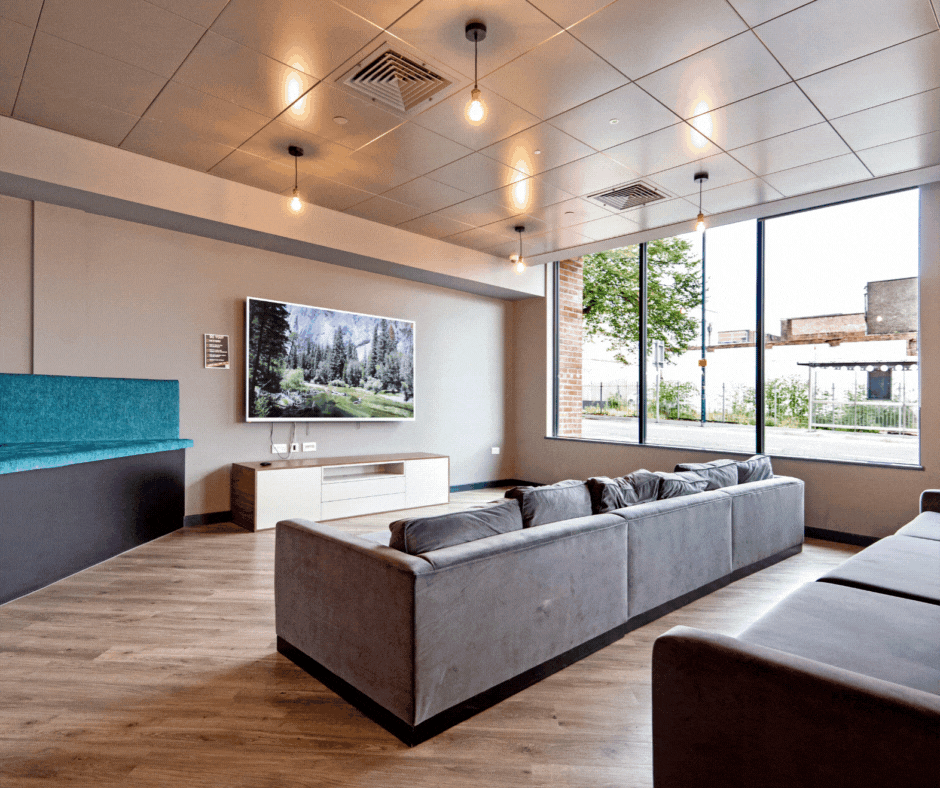 What else does Prime have?
On-site maintenance for any fixes needed
On-site housekeepers to keep all our common spaces sparkling
Free bike hire – perfect for finding a new way to get around
The Prime locations, slap bang in the centre of our cites and super close to transport links
All-inclusive bills – that's right, everything paid for (including the gym 👀)
Our lovely teams on-site 24/7, including our wonderful RCs who live in the properties with you
£10,000 Endsleigh contents insurance, for that extra peace of mind
We've even had some upgrades recently, to add in Xbox's in the common rooms, an Outdoor Cinema at our properties with a courtyard, karaoke machines and lots more!
Did we mention the common rooms at Portsmouth – American Diner, Games Room, Wimbledon Room, Dressing Room, Dining Room… the list is endless.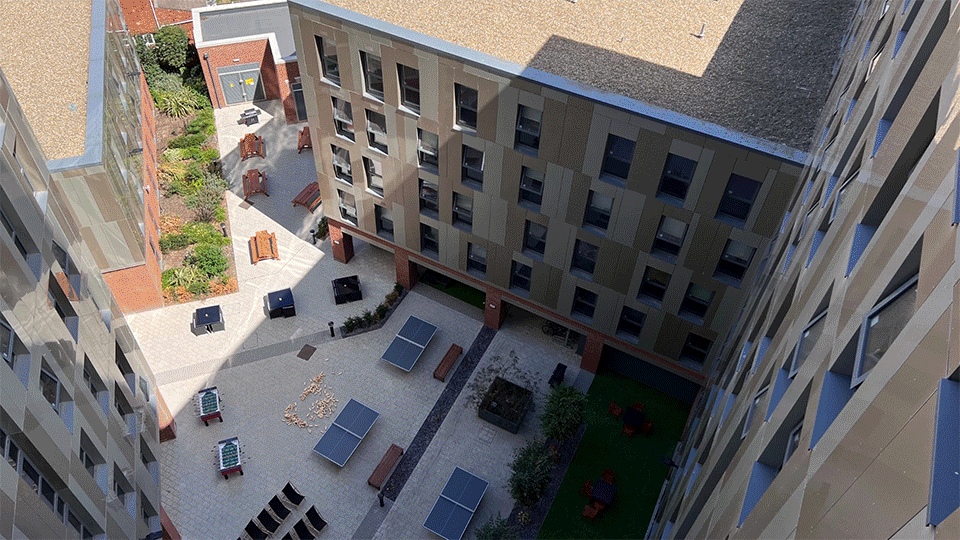 A huge thank you!
We'd like to say a huge thank you to every member of Prime staff that has helped to make our students feel so at home and welcome, as well as sharing their local tips and tricks with those new to the area.
From a smile in the corridor to their awesome Welcome Party planning, it's all to help make our students time with us the best it can be!
We'd also like to thank every student who took part in the 21/22 Global Student Living survey for taking their time to give us their amazing feedback. This not only helped us achieve this amazing award but will help us get even better for you this year!