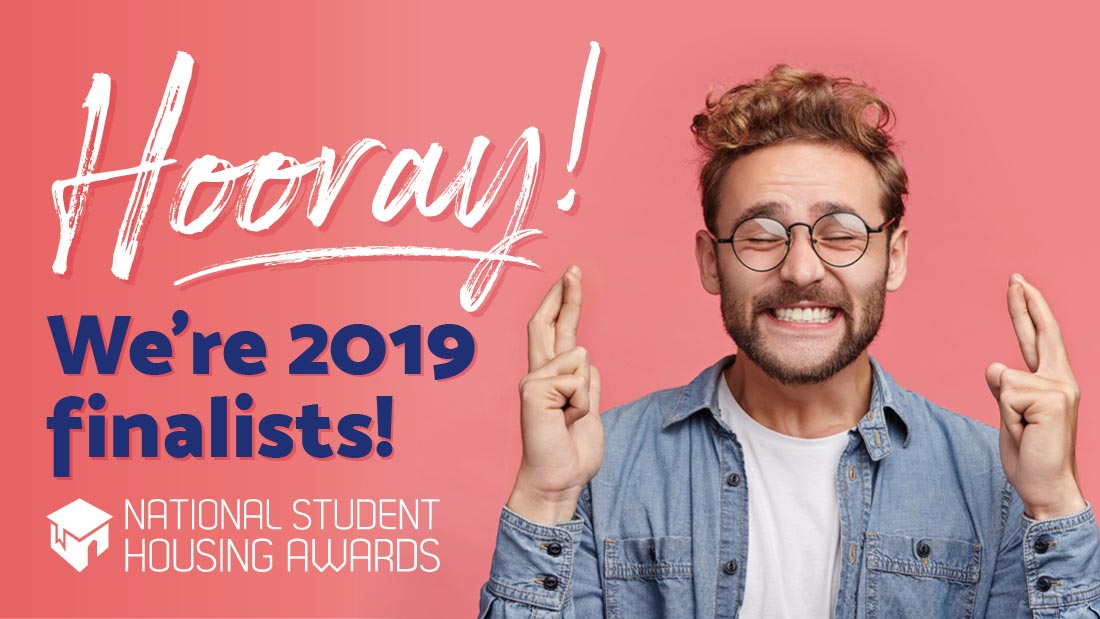 29 Jul

We're NSHA Finalists!

We are so excited to announce our shortlisting for four (yes four) National Student Housing Awards!

This year, we are finalists in Best Private Halls Provider, Best Customer Service, Best Learning Environment for Sycamore House in Leeds, plus the brand-new category for 2019, Best Student Wellbeing! We are so proud of our Prime Student Living team who do such great work at all our properties across the UK.

Over 30,000 students participated in the National Student Housing Survey, and the awards are based 100% on direct feedback from students, making them extra special to us! This is such an amazing achievement and we can't thank our residents enough.

Comments from residents include:

"There is a huge sense of community!"

"My accommodation currently provides a lot of events for tenants to get involved with throughout the year."

"Staff are fantastic, they really care about the students."

"This is one of the best student accommodations I've lived in. The staff are very friendly, and they make sure that everything runs smoothly."

Having been crowned as Best Student Community, and also awarded the International Accommodation Quality Mark at last year's National Student Housing Awards we cannot wait to tune in to the ceremony on September 10th.

These nominations continue a year of success for Prime Student Living having already won Site Manager of The Year at the National Student Leadership Awards, and one of our student Resident Coordinators was awarded Resident Assistant of The Year at the annual CUBO awards.

It's an honour to be recognised by our students! We wish all other finalists best of luck in their categories. Keep your fingers crossed for us and be sure to check back for the results!