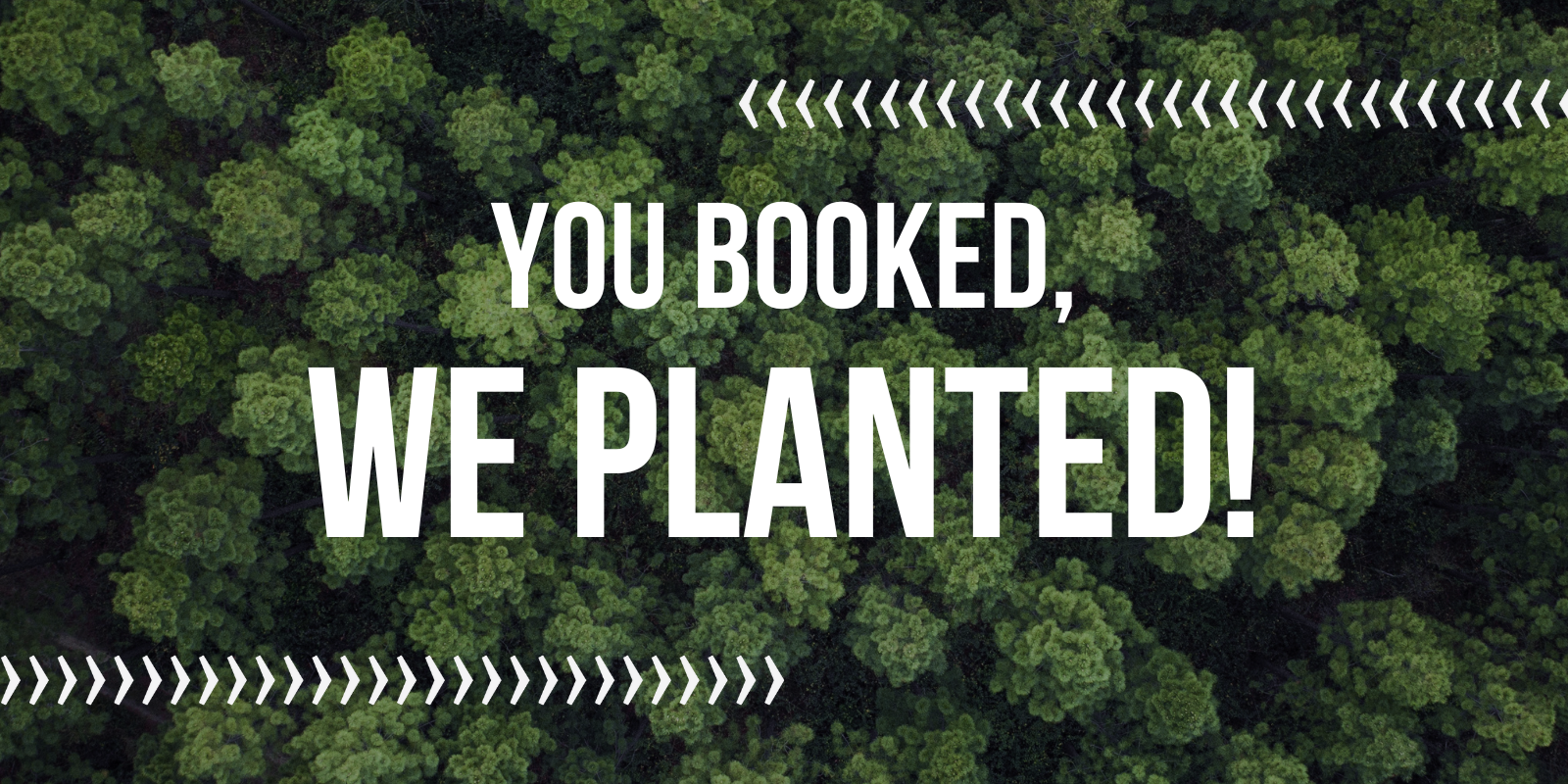 03 Feb

You booked, we planted trees!

We're committed to the environment, one of the ways we're helping has been our focus on climate change – one tree at a time.

If you didn't already know we pledged to plant one tree for every booking last year. Thanks to everyone who has booked with us, we've been able to plant a whopping 1,691 trees! It's our way of showing our dedication to what's important to our customers, and to everyone in Team Prime – the environment.

Our partners across the world will be using these trees to help restore healthy forests and reduce extreme poverty. They will be planted by members of the local community, helping to produce and maintain a sustainable income for many workers.

By planting 1,691 trees, we've been able to offset an estimate of around 1,239,33.90 miles of carbon which would be emitted from driving a car – or in shorter terms a magnificent 507 tonnes of carbon. Interestingly, this equals approximately 61,673,001 mobile phones charged – impressive or what!

Current projects are in Madagascar, Kenya and Haiti. In Madagascar reforestation and conservation is a priority, in Kenya newly planted forests channel water which support communities and wildlife, in Haiti funds are with local farms to plant trees that product watersheds and improve food security as well as supply.

We hope you'll agree that this is fantastic result. Just by booking/rebooking your room, you've played a pivotal part in our 'Plant a Tree' campaign. It just shows that small changes really can make a big difference. This is our way being involved and helping to achieve the COP26 goal to end deforestation by 2030 – we really hope they do!