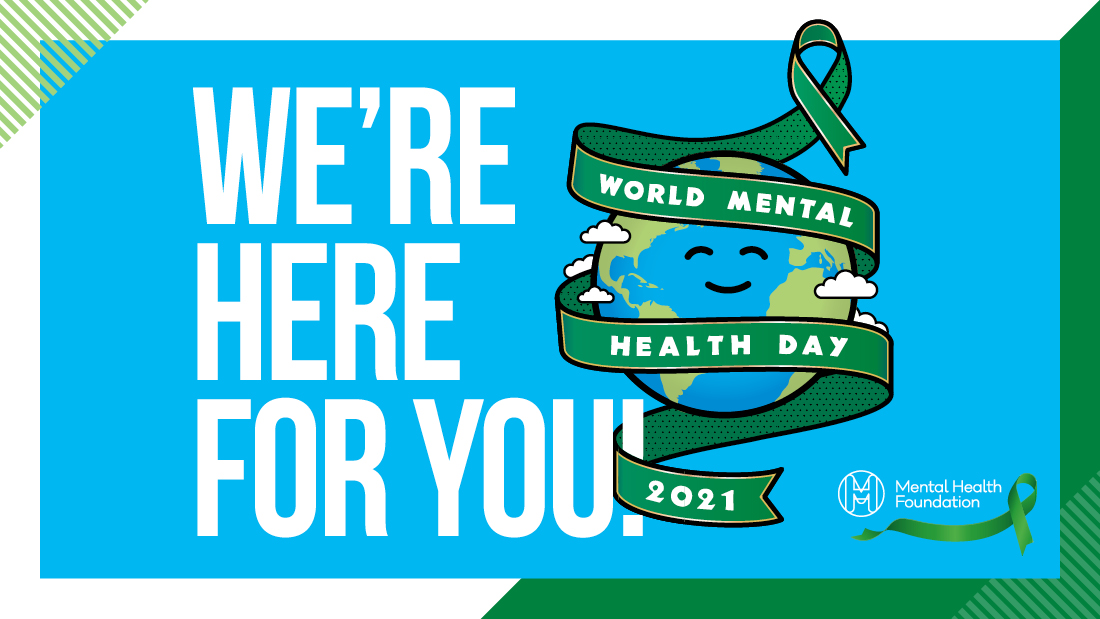 08 Oct

World Mental Health Day

This World Mental Health Day we're here to remind you that Team Prime are here for you. From our Property Managers being trained in mental health first aid, to our wellbeing focus, and our ongoing work with Student Minds – mental health is important in everything we do.

The past year-and-a-half has been particularly tough on students, and for some the experience is nothing like they've thought it would be. That coupled with uni stress, pressure, loneliness, and homesickness, can sometimes become too much. Keep talking about it – your friends, your family, your university, and Team Prime want to support you. Continuing to talk about how you feel and joining the conversation is so important in pushing against the stigma of mental health, whilst helping you understand that what you are feeling is completely normal.

Every single person in the world has mental health, just as they have physical health. Like with your physical health, your mental health and wellbeing need some love and looking after. Looking after mental wellbeing is different for everyone, but there are some ways that could help you feel better. This isn't professional advice, simply healthy habits that can support you in your mental health and wellbeing journey:

😴 Sleeping well: A good sleep routine is key. It's easier said than done sometimes, but simple steps like reducing screen time and/or reading before bed can really help.

🧹 Keep your space clean and tidy: Doing this will also help you sleep better. Changing your bed sheets often, regularly cleaning and decluttering, does a world of good.

😺 Do something that makes you happy: Doing something creative, reading a book, watching your comfort show or film, listening to music, meditating – anything that you enjoy. Volunteering is often related to benefiting mental health, people tend to feel good about themselves after doing something for someone else. Especially if you get to see the person that you are helping, happy. Kindness to others can translate into kindness for ourselves.

🧘 Move your body: Exercise, go for a walk, go for a run, a bike ride. Especially if you can get out into fresh air, you'll soon notice a difference in mood.

We want all our residents to feel completely supported, please talk to a member of your property team and they will help point you in the right direction. Your university will also have many resources to support you with mental health. There are also many resources on Student Minds that detail the challenges that student life can bring, and how you can manage them. Please don't suffer in silence, reach out.