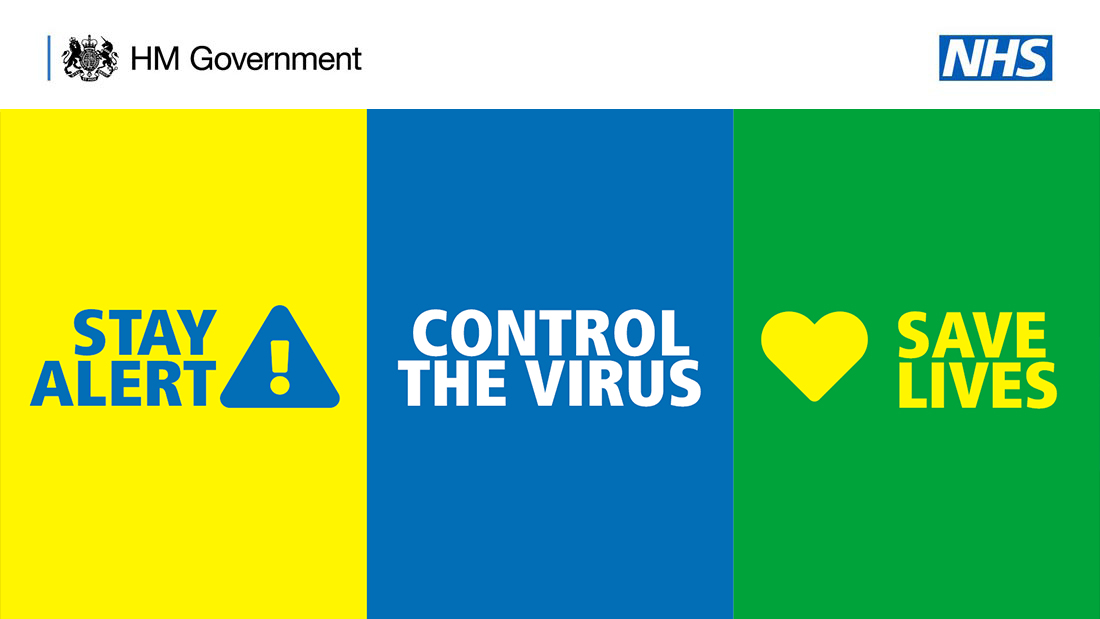 12 May

Health and wellbeing at
Prime Student Living

At Prime Student Living health and wellbeing is our top priority.

(updated as of 12th May 2020)

On Sunday, Boris Johnson announced changes to the existing restrictions we have to observe as a result of the Coronavirus pandemic. The changes come into effect in England from Wednesday 13th May.

Previous restrictions continue to remain in force in Scotland and Wales. Although there are changes in England, most of the previous restrictions are still in force and we should continue to practise social distancing and good hygiene, including regularly washing hands.

Without continued efforts, the government have advised that we could see a second surge in infections so we must remain alert to stay safe and continue to follow government advice.

What you can do

In England there will be a limited number of things you can do that were previously not allowed. In all cases social distancing guidelines must be followed when outside, including staying 2 metres apart from anyone other than those you live with in the same shared flat as yourself:
Exercise outdoors as often as you wish
Use outdoor sports facilities, such as a tennis or basketball court, or golf course – with members of your shared flat, or one other person while staying 2 metres apart
Spend time outdoors – for example sitting and enjoying the fresh air, or picnicking
Meet one other person from a different household outdoors
Go to a garden centre
As with before, you cannot:
Visit friends and family in their homes
Exercise in an indoor sports court, gym or leisure centre, or go swimming in a public pool
Use an outdoor gym or playground
Visit a private or ticketed attraction
Gather in a group of more than two (excluding members of your own shared flat), except for a few specific exceptions set out in law (for work, funerals, house moves, supporting the vulnerable, in emergencies and to fulfil legal obligations)
The government has published an extensive document to help answer questions you may have:
https://www.gov.uk/government/publications/coronavirus-outbreak-faqs-what-you-can-and-cant-do/coronavirus-outbreak-faqs-what-you-can-and-cant-do
What are we doing
Keeping our residents and team members safe is our main priority. Please know that we are working hard to ensure we follow government guidelines and best prepare our teams and properties
We have a Coronavirus/COVID-19 Response Team who are closely monitoring the rapidly changing global events and response to Coronavirus from Governments and health bodies around the world. We are using the Public Health England/Public Health Wales/Health Protection Scotland as our definitive source of information
We are working hard to respond accordingly while having our residents' best interests at the core of everything we do
COVID-19 is a new illness that can affect your lungs and airways. It's caused by a virus called coronavirus
Stay in your studio or room in your shared flat if you have coronavirus symptoms, either:
– a high temperature – you feel hot to touch on your chest or back
– a new, continuous cough – this means you've started coughing repeatedly
Please do not go to reception, your GP, pharmacy or hospital. But please do contact us via phone or email to let us know you are unwell
You do not need to contact 111

If you are showing coronavirus symptoms, or if you or any of those in the same shared flat as yourself are self-isolating, you should stay in your room – this is critical to staying safe and saving lives.

Self-isolation guidance
If you or someone you live with has symptoms of coronavirus:
Do not leave your room for any reason – if you need food or medicine, order it online or by phone, or ask someone to deliver it to your room
Do not have visitors in your room – including friends and family
Do exercise in your room
Do not share bathroom facilities with others – If you have to use a shared bathroom with others, each person should clean the bathroom after themselves each time they use it
Ensure only you and your flatmates are using your shared flat kitchen – each person should clean the kitchen after themselves each time they use it
Do not use general shared communal facilities in the Prime Student Living building
There is no requirement to call your GP or 111 unless your symptoms are severe
What we need you to do:
Immediately inform a member of the Prime Student Living property team by phone or email
Do not visit reception for any reason
We are here to help and provide support. If you need your post or a parcel do not visit the post boxes or reception email or call us and we will bring these to your room
We would also advise the following:
How long to self-isolate
If you have symptoms of coronavirus, self-isolate for 7 days.
After 7 days:
If you do not have a high temperature, you can stop self-isolating
If you still have a high temperature, keep self-isolating until your temperature returns to normal
You do not need to keep self-isolating if you just have a cough after 7 days. A cough can last for weeks after the infection has gone
If you someone in your shared flat who has symptoms, you must self-isolate for 14 days from the day their symptoms started. This is because it can take 14 days for symptoms to appear
If more than 1 person in your shared flat has symptoms, self-isolate for 14 days from the day the first person started having symptoms
If you get symptoms while self-isolating – you should self-isolate for 7 days from when your symptoms started, even if it means you're self-isolating for longer than 14 days
If you do not get symptoms while self-isolating – you can stop self-isolating after 14 days
After self-isolation
You still need to stay in your room when you stop self-isolating
You can go out to exercise once a day and for essential trips, such as to buy food