20 Oct

GSLI Win!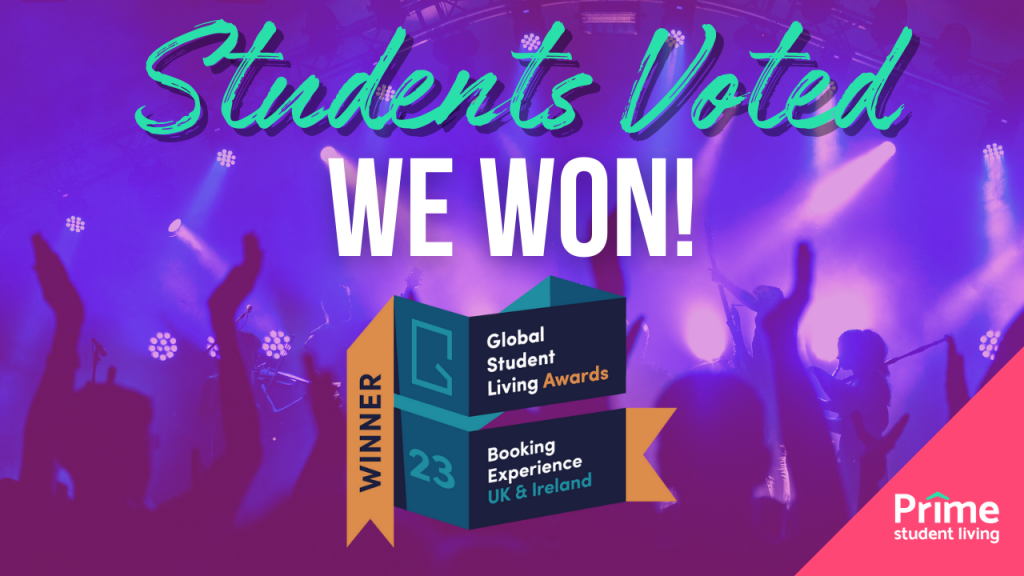 We are proud to announce that Prime has been awarded Best Booking Experience (UK & Ireland) in this year's GSL Awards!
Last night, the Prime team, in the company of various accommodation operators, universities, partners, and brands, graced the awards event held at Landing Fortytwo in London. Looking our finest, we were honoured to receive the prestigious Best Booking Experience (UK & Ireland) award, which was exclusively determined by 100% direct feedback from our residents.
At Prime, our unwavering commitment revolves around delivering the ultimate student experience. Our customers are the focal point of our every endeavour. We wholeheartedly embrace our company values, which compel us to be devoted, proactive, and compassionate. Our approach to achieving this is by radiating positivity and fostering meaningful connections with both our residents and our dedicated team of employees.
Charlie Pogson, MD at Prime Student Living, commented:
'Our team's relentless commitment to our residents has once again shown its true worth. Winning this award based on their direct feedback is a powerful validation of our mission'.
Huge kudos to our exceptional teams for their outstanding dedication and hard work! Our heartfelt gratitude goes out to our wonderful residents, incredible partners, and everyone who's been part of our incredible journey.
As we look ahead to the future, we're brimming with excitement about what's in store for Prime. Rest assured, our unwavering commitment to delivering top-notch student accommodation services remains stronger than ever!