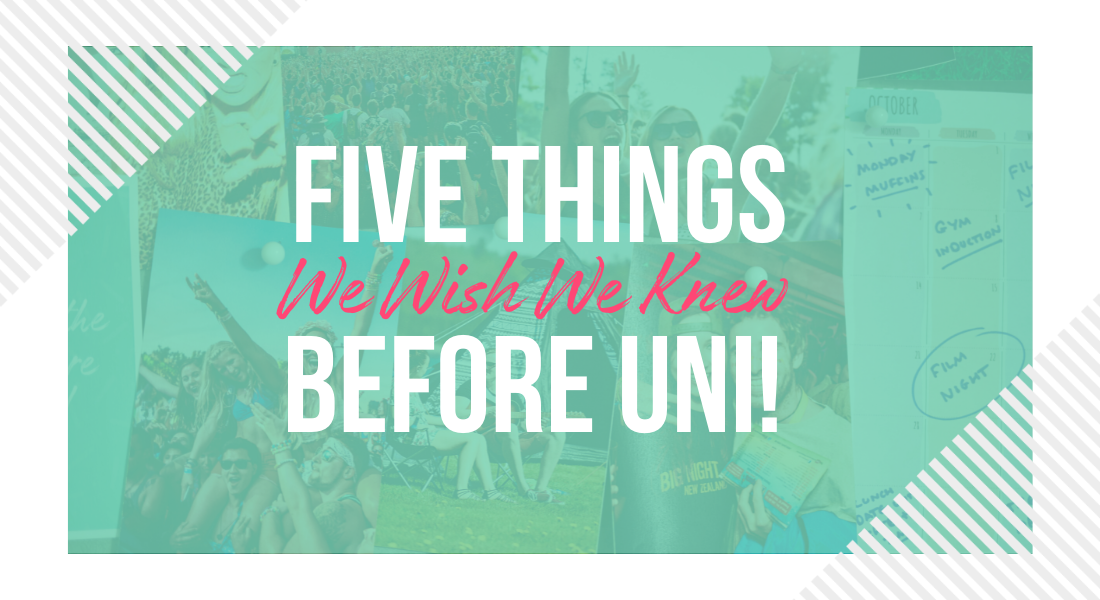 09 Aug

5 things we wished we knew before moving to university…

Yes, we know it's hard to believe it, but we did study at university. Shocking I know but live and learn through us. Here are our 5 top tips we wish we knew before moving.

💜 You can buy every uni essential item all together, at once, in one shop!

Save the mundane trips to the supermarkets, departments stores and online shopping. Prime have partnered with Unpacked to create a one stop shop, with all the important items you could possibly need ahead of the Sept move.  You can buy the full starter pack or build your bespoke package. And the best bit about it, all your Unpacked items can be delivered to your new room ahead of the move for FREE!

So, whether you arrive at 11am in the morning or 11pm at night, your items will be in your room waiting for you. Amazing or what! Check it out here.

💜 Put that kettle down, you don't need it. – or the ironing board either, forget it.

The rumours that you need a kettle, hoover, ironing board are simply not TRUE! At least not with Prime locations anyway, these items are all included for FREE in each of your shared flats and Studios. I mean it just makes sense, right! So why not saves those extra £ for fresher's week.

💜 You can feel homesick, its okay!

Behind the façade and excitement of freshers' week the move can be daunting, but we are HERE FOR YOU! When you book to stay with us you become part of the Prime Family. Please come and talk to us, that is what we are here for. And remember, you're not the only one feeling like this.

💜 Student Accommodation is pretty damn awesome!

High quality, secure properties in a central location, what's not to love!

I mean let's think about it really:
All bills included (and fixed so no price increase mid-year – wow)
A washing machine in each flat – A WASHING MACHINE! (This is rare, cherish it)
Cool study and chill out zones (cinema rooms, American diners, roof terraces just to name a few)
Treat Days. Where else gives you free gifts just for being there…
Amazing community spirit with great staff.
Events, Events, Events!
💜 Students are UNIQUE!
Forget the stereotype, there are so many different types of students, you being one of them! Some students love nothing more than getting stuff done and being tidy – others do not. Many find solace with a good film or playing online on a console. Whatever you like to do and whoever you are, that's exactly how it should be. Do not let the 'stereotype' pressure you. We here at Prime, love your individuality – so if there is an event or evening you would like to see happen on site, talk to us. Let's try make that happen, after all this is your home and we want you to be comfortable.