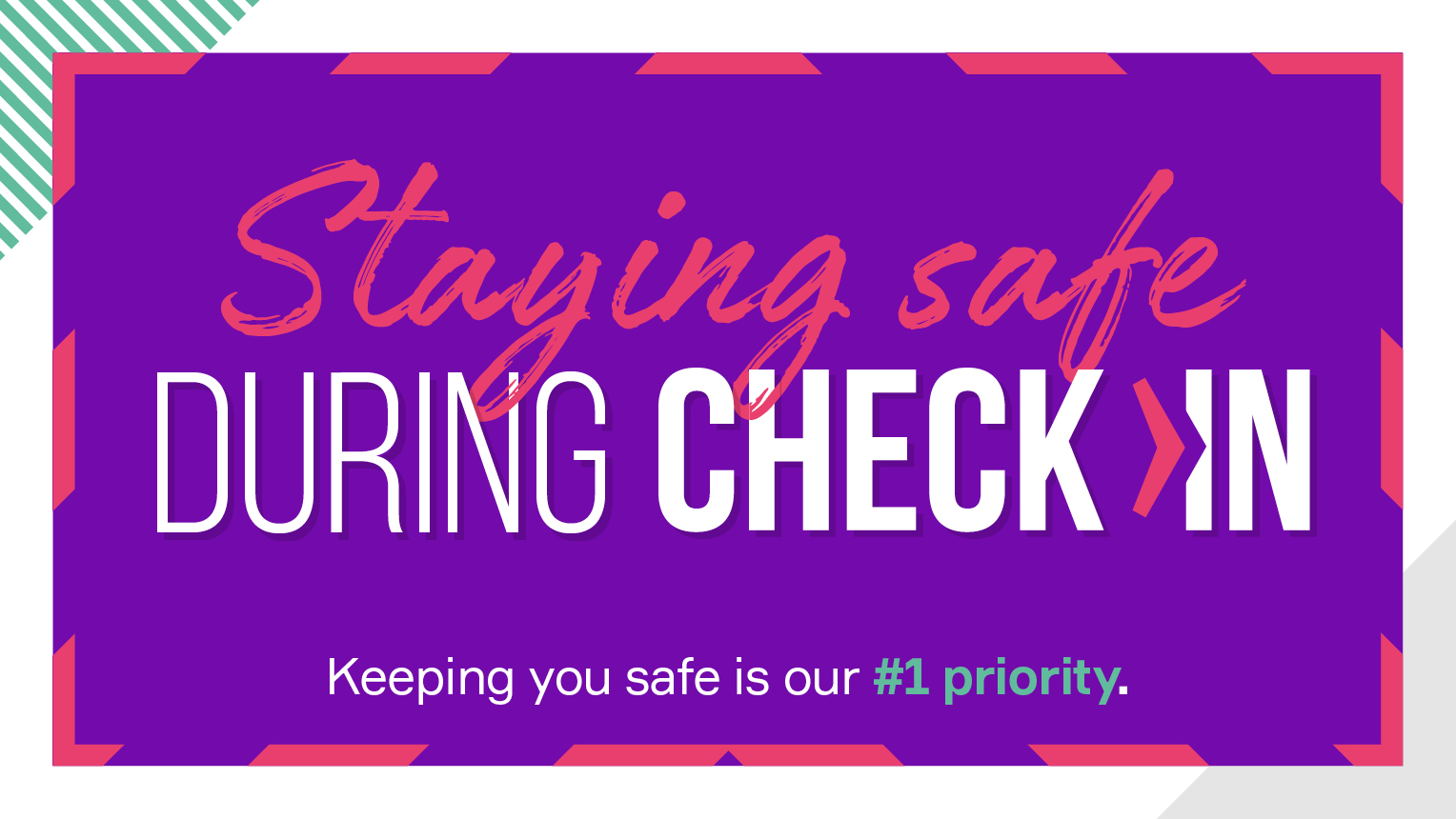 03 Sep

Staying Safe During Check In

We hope you're looking forward to moving in with us soon, we sure are excited to welcome you home. We recognise that moving day can be stressful in usual circumstances, so we wanted to give you a heads up on what to expect during check-in and how things will work. Please read this through carefully and let us know if you have any questions or concerns.
Check-in appointments
This year we have introduced dedicated check-in appointments to allow us to manage the number of people in the building. Hopefully you have already let us know your preferred time of arrival, if not you can do so here. Please stick to this time as best you can. Of course, if there's something delaying your arrival, such as bad traffic or a train delay, please let us know.
Social distancing
We are operating a social distancing policy of 2 metres and will have one-way systems around the building. These will be clearly marked by directional markers and signage around the building. Please take a moment to familiarise yourself with the messaging. If you have any questions, please ask.
Only one person/household is allowed in the lift at a time. (By household we mean those you have been living with prior to check-in.)
Multiple check-in stations
There will be multiple check-in stations to speed up the process. These stations will be compliant meaning there will be screens, like what you'll have seen at supermarkets, between you and our team members.
Face masks and PPE
Our staff will be wearing PPE equipment (face masks and gloves). There will be hand sanitiser available for your use. We ask that you and your guests also wear a face mask during check-in and around the building. You can of course remove these once you're in your room. If you are exempt from wearing a mask, then please just let us know on the day.
Reduced hands-on approach
Usually we'd have a more in-depth check-in process but this year it'll be slightly different. You'll collect your key packs at the check-in desk and all other paperwork (such as your inventory) will be left in your room. All items will be made up to 72 hours before check-in.
We usually love to use check-in as a time to get to know you a bit better. We'll be making sure there's lots of other opportunities to do this.
Personal PPE box
You will receive a PPE box complete with reusable mask, hand gel and antibacterial wipes in your room. You'll also find a dig-in box, full of goodies, for you to enjoy. These will be placed in your room at least 72 hours before your arrival.
Support
There will be lots of staff available for help if you need anything such as an extra pair of hands with your belongings. They'll be in purple Prime t-shirts, so easy to spot. All our team members will be following social distancing guidelines.
Enhanced cleaning
All our buildings have an enhanced cleaning policy and are cleaned more regularly. All check-in stations will be sanitised prior to your arrival.
We still want this to be an exciting and enjoyable experience, so you'll hear us with music on, lots of smiley faces, and helping hands. We want you to have the best possible experience so if there's anything we can do to help, please ask away.
We can't wait to see you!