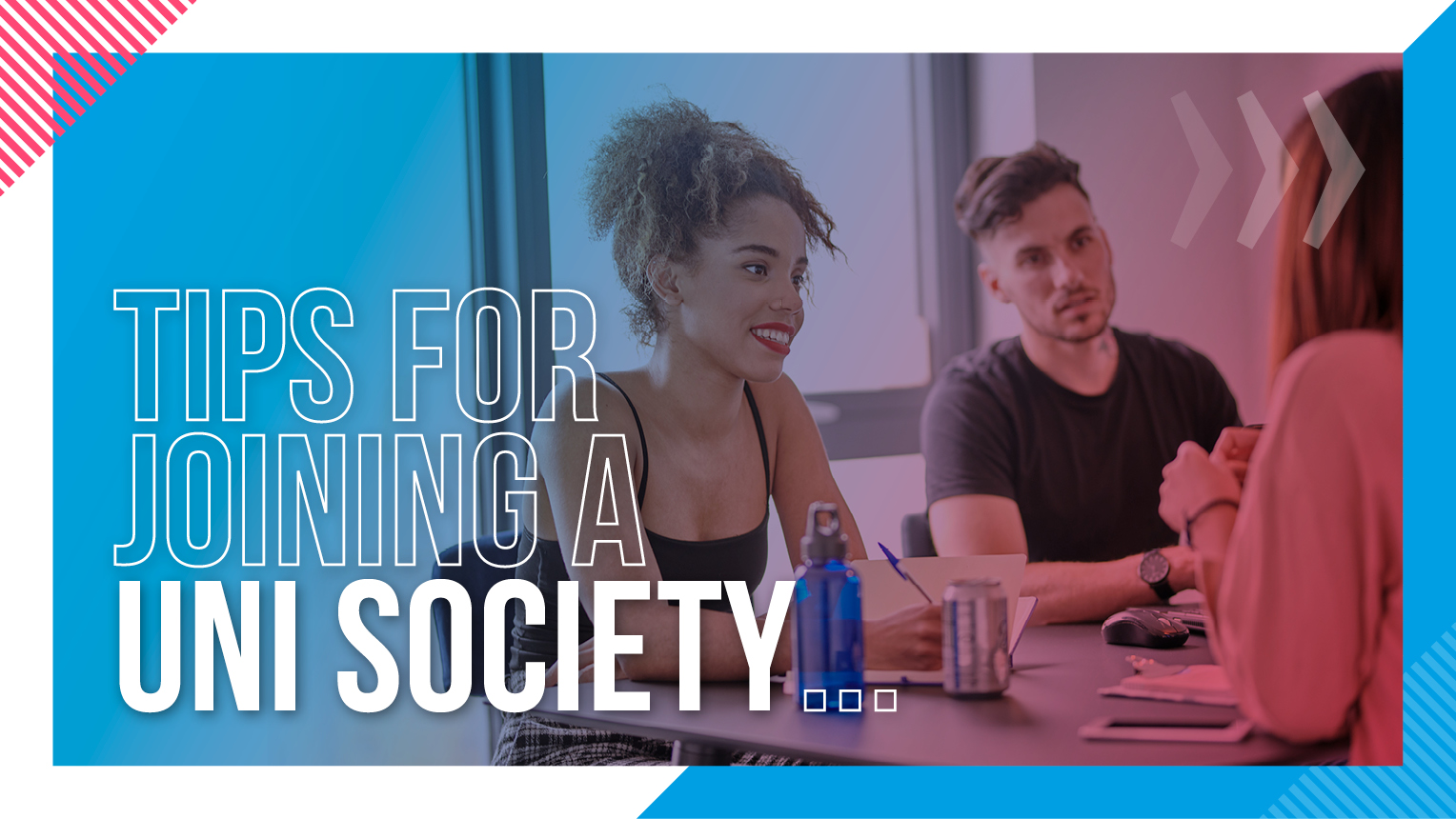 20 Oct

Tips for Joining a Uni Society
Joining a society is the number 1 tip that everyone says to new students! They're are a great way to meet friends, have some fun, and gain some new skills. There's a lot of choice and it can be overwhelming, so we've put together our top tips for joining a uni society.
Try something new 🤔
Be open minded and give something new a go. You never know, you might uncover a hidden talent. If you have a specific society in mind, then that's great. But trying out new societies means you'll likely become friends with people that you wouldn't normally get the chance to meet – mix it up!
Go along to the socials 🥳
The best part about societies is meeting new people! It's one of the easiest ways to meet people with similar interests to you, as well as meeting people beyond your course and those that you live with. Going along to the socials means you'll get a chance to initially break the ice, and you could end up being a key member of the society.
Check out the taster sessions 👋
Basically, try before you buy. Societies are great for having fun and making friends, but they are a commitment. You want to make sure this is the society (or societies) for you. Having longevity at a society is something different and great to go on your CV – it helps you look dependable and committed to future employers. So, consider going along to the taster sessions to understand if you really want to continue with this commitment before diving in. They're also fun! You can try out all kinds of societies that you've always been curious about (Quidditch, anyone?) without the commitment.
Join with a friend 👭
Sometimes going in the deep end on your own can be scary. Finding a friend that would be interested in going along with you is always going to ease the nerves. Trying out taster sessions with a friend might help build your confidence, to a point where you feel comfortable going solo.
You don't have to be a first-year student to join a society – many join a various points of their university experience. If you're curious, why not give it a go? Trying out new things (and working hard) is what uni is all about!