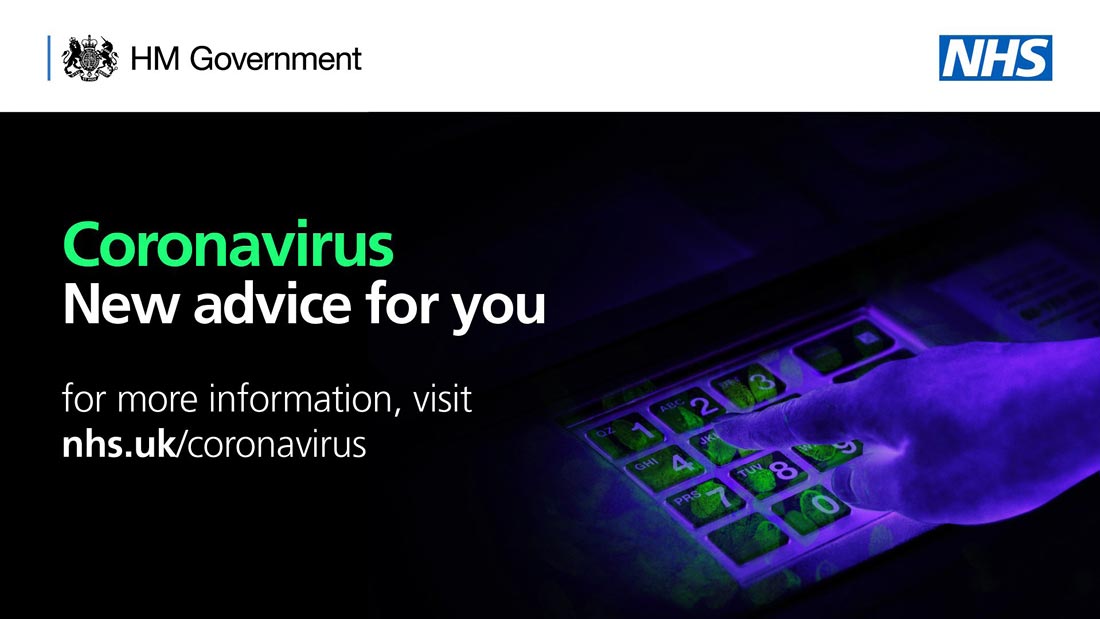 23 Mar

Coronavirus (COVID-19) – 23rd March

At Prime Student Living health and wellbeing is our top priority.
(updated as of 23rd March 2020)
We know it's not easy, but the UK Government has issued stricter measures for us all to follow to reduce the possibility of infection spreading from Coronavirus (COVID-19).
Keeping our residents and team members safe is our main priority.
We know times are challenging, please know that we are working hard to ensure we follow government guidelines and best prepare our teams and properties.
We have a Coronavirus/COVID-19 Response Team who are closely monitoring the rapidly changing global events and response to Coronavirus from Governments and health bodies around the world. We are using the Public Health England/Public Health Wales/Health Protection Scotland as our definitive source of information.
We are working hard to respond accordingly while having our residents' best interests at the core of everything we do.
Please remember – important information about coronavirus
COVID-19 is a new illness that can affect your lungs and airways. It's caused by a virus called coronavirus.
Stay in your studio or room in your shared flat if you have coronavirus symptoms, either:
     – a high temperature – you feel hot to touch on your chest or back 
     – a new, continuous cough – this means you've started coughing repeatedly
Please do not go to reception, your GP, pharmacy or hospital. But please do contact us via phone or email to let us know you are unwell.
You do not need to contact 111.
What you need to do
Observe social distancing guidance
• Avoid social contact with others and stay at home.
• Even if you are fit and healthy, you must stay in your studio or shared flat.
• You should only go out of the Prime Student Living building to purchase essential food and medical suppliers, or to exercise once daily.
• If you do go outdoors, you must do so with a maximum of only one other healthy person. Groups larger than two are not permissible, even in outdoor public spaces.
• Avoid coming to reception – call us or email in the first instance.
• No groups of more than two congregating together within the building.
• Avoid using the shared communal areas and no groups of more than two.
• Please advise your friends that guests are not permissible to visit the Prime Student Living property.
In addition:
• Do not use shared items that come into contact with your mouth (e.g. crockery and cutlery)
• Do not leave food out to share with others that they may touch (e.g. cakes, biscuits, chocolates, pastries, fruit etc.)
• If you need to cough or sneeze 'catch it with a tissue and bin it to kill it'
• Try not to touch your eyes, nose and mouth – if you do wash your hands
More detailed information about social distancing can be found from the Government's latest guidance note:
https://www.gov.uk/government/publications/covid-19-guidance-on-social-distancing-and-for-vulnerable-people/guidance-on-social-distancing-for-everyone-in-the-uk-and-protecting-older-people-and-vulnerable-adults
Self-isolation guidance
Prime Student Living are following the UK Government's advice and we request you do the same if you or anyone in your shared flat has a high temperature or new persistent cough. If this occurs then everyone in the shared flat must stay in the flat and self-isolate for 14 days from when symptoms first started.
Please follow this self-isolation guidance:
• Do not share bathroom facilities with others.
• If you have to use a shared bathroom with others, each person should clean the bathroom after themselves each time they use it
• Ensure only you and your flatmates are using your shared flat kitchen – each person should clean the kitchen after themselves each time they use it.
• Do not use general shared communal facilities in the Prime Student Living building.
• There is no requirement to call your GP or 111 unless your symptoms are severe.
What we need you to do:
• Immediately inform a member of the Prime Student Living property team by phone or email.
• Do not visit reception for any reason.
• We are here to help and provide support. If you need your post or a parcel do not visit the post boxes or reception email or call us and we will bring these to your room.
We would also advise the following:
• Keep in regular contact with friends and family by phone.
• Avoid using common areas in your accommodation, including your shared kitchen
• In the event of a fire alarm, please evacuate the building as you would normally, but where possible, keep at least six feet away from other people.
• Please be aware that we'll only carry out maintenance in your flat if it's a safety risk to you or others.
More detailed information about self-isolation can be found from the Government's latest guidance note:
https://www.gov.uk/government/publications/covid-19-stay-at-home-guidance/stay-at-home-guidance-for-people-with-confirmed-or-possible-coronavirus-covid-19-infection
Preventative actions – what are we doing
• We have increased cleaning regime in all our properties to a minimum of twice daily, concentrating on shared communal spaces, specifically frequently touched areas such as door handles, handrails, lifts, toilets, etc.
• There are now anti-bacterial hand sanitisers available throughout our properties – please use these each time you pass
• We're regularly communicating with all our students
• All team members who can work from home without restricting essential business continuity are and continue to support our property teams
• We've postponed all arranged social events
• We have displayed posters in the building that provide official advice for you to follow
• Restrictions on non-essential maintenance by external contractors or our site teams
• Restriction on non-essential visitors to our properties. Any essential visitors and contractors are issued with hygiene advice when signing in
• Ensuring onsite staff, suppliers and service providers maintain strict hygiene controls
• We are encouraging social distancing by restricting access to shared areas for group activities
• We have started the recruitment of additional support team members
• We have incident response processes in place should these be required
• Our risk management and business continuity response team are meeting regularly to monitor the situation closely to determine what actions to take
• We have and will continue to communicate with you regularly
Preventative guidance – what you can do
Even if you don't have any symptoms please follow the advice from the NHS and Public Health England:
Wash your hands
Wash hands regularly with soap and water for 20 seconds at least:
• Before and after cooking and eating
• After using the toilet
• After using public transport – please only use public transport for essential travel
• Before leaving your home at Prime Student Living – please follow government guidance for reasons to leave your home
• Each time you return home at Prime Student Living
• After you cough or sneeze
• If you touch your eyes, nose, or mouth
Do
• use hand sanitiser gel if soap and water are not available
• cover your mouth and nose with a tissue or your sleeve (not your hands) when you cough or sneeze
• put used tissues in the bin immediately and wash your hands afterwards
• avoid close contact with people who have symptoms of coronavirus
• use phone, online services, or apps to contact your GP surgery or other NHS services
Don't
• do not touch your eyes, nose or mouth if your hands are not clean
• do not have visitors to your home, including friends and family
For the most up-to-date advice, visit the NHS website.
Other important information
What to do if other residents are not adhering to the Government's guidance
• If you notice other residents not following the Government's guidance, in the first instance please bring this to their attention and ask them to take the necessary action.
• Having asked them to follow the required guidance, if they ignore or refuse to do so, please notify a member of the Prime Student Living team immediately.
What happens if there is a confirmed case of coronavirus in one of our properties?
• We will act without hesitation, following the relevant authorities' specific instructions and advice
• We will organise a professional deep clean of any areas that the affected person/s may have encountered, as directed by the relevant authorities
• Best measures will be taken to relocate/advise anyone that may be vulnerable due to an existing respiratory illness or immune system condition
• We will communicate with all residents and employees at the property and advise precautionary measures
• We will specifically advise those in the same shared accommodation to self-isolate for 14 days.
• We will issue Government and NHS guidance on self-isolation
• We will inform the Universities of any confirmed cases and our actions
What can I do to avoid becoming lonely?
We will be working on ideas to make the most of your time at home soon but in the meantime here are some top tips:
• Video chat your friends and family
• Create new WhatsApp and/or WeChat groups so everyone is involved in more conversations
• Get stuck into a new project, this could be a jigsaw puzzle or writing a poem
• Play podcasts, there are so many out there – watch out for our top ten coming soon
• Spend more time cooking and eating well
• Exercise, there are lots of free online home workouts to follow
• Get stuck into reading all those books you keep meaning to read
• Share the love on social media, like posts and share comments more than usual
We will continue to provide updates and if you have any questions then please don't hesitate to drop your reception team an email or give us a call.
Cancellation Policy
We'd like to publicly thank our teams who are working tirelessly to keep our buildings safe and secure for thousands of students who call them home. It's not easy for anyone at the moment, but we want you to know we are doing everything we can to look after our residents and our teams. When it comes to students' tenancy agreements, our understanding is that most students in our buildings continue to receive their student loans as normal, and therefore can honour their contracts until the end of their lease terms. For most UK residents, this is a suitable arrangement and aligns with current Government rules to avoid unnecessary travel, to stay at home and to only go outside when absolutely necessary. For international students, we are committed to complying with Government guidance that institutions operate a non‐eviction policy if students have no alternative residence, which is particularly important for international students who may not be able to leave the Prime Student Living property at the end of their current tenancy, due to Government travel restrictions.
Prime Student Living do not own any of the buildings we manage, and we operate buildings on behalf of landlords under the terms of a property management contract. With current global events, the level of dialog we are having with landlords has increased significantly. We are aware that despite the UK Government's clear advice to stay at home and avoid unnecessary travel, some of our residents have decided to leave the Prime Student Living property before the end of their tenancy agreement. After consultation with our landlords across the portfolio, their decision at this time is that the tenancy agreements remain in force and students are obligated to continue to pay remaining rent falling due for the 2019/2020 academic year. Prime Student Living is contractually obliged to follow this decision from our landlords and our standard cancellation policy therefore continues to apply. As global events are constantly evolving, our landlords are continually reviewing the situation and should their decision change we will advise our residents accordingly.
In relation to the 2020/2021 academic year, our standard cancellation policy continues to apply.
If anyone has any questions then please don't hesitate to contact our individual property teams by email, or you can reach us at hello@primestudentliving.com