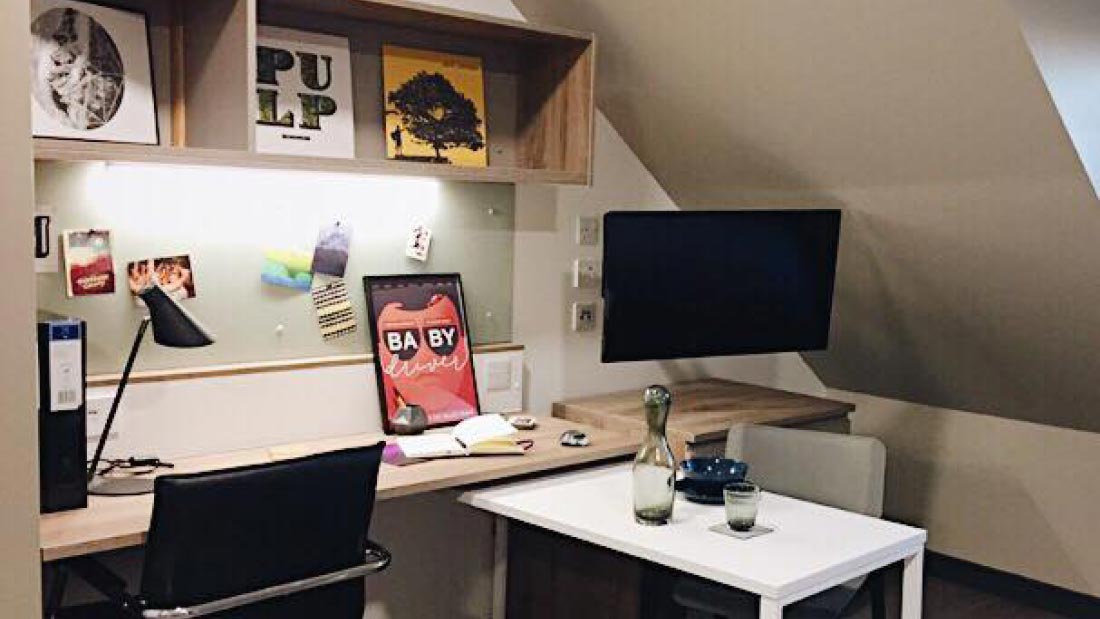 28 Mar

Make your student room feel like home

You've made it to Uni. Checked-in to your spacious room with Prime Student Living. You're feeling excited with a totally fresh start and a blank canvas to decorate your new home just how you'd like it.

So, give these cheap and easy tips a go to personalise your room….
Keep it tidy
Firstly, and most importantly unpack all your stuff you brought to Uni with you, there's no way you'll be able to relax in your room if it's messy. Make your bed – we know, we know, your Mum or Dad probably nagged you for years on this one but there's nothing better than coming home from a day of lectures to your bed made.
Pick a colour scheme or theme
Sticking to a colour scheme, theme and pattern throughout can really bring your room together, along with providing a good base idea to start accessorising.
Make it cosy
Cushions and throws give your room the ultimate cosy vibe. They're a great way to add colour or pattern to your room and of course keep you snug. They're also handy if you have friends to stay. So, make sure you layer up your bed with these!
Bring life to your room
Plants are an easy way to bring colour and life to your room. If you're worried about looking after your plants, your best bet is to get cacti which only needs watering now and then. Alternatively, artificial plants still look great and there's no need to water them.
Keep your room smelling fresh
Diffusers not only keep your room smelling fresh, but you can also get funky patterned ones which makes for a perfect decorative piece. Plugin fresheners are also ideal as they keep your room smelling great, they're super discreet as you just plug them into a plug socket and away you go. Diffusers and plugin fresheners come in a variety of scents, so you're bound to find one that's perfect for you. Both are suitable in student accommodation so make the best substitute for candles.
Keep it bright
Fairy lights and lamps are a perfect way to make your room feel cosy, whether you're studying, reading or tucked up in bed binge watching your favourite Netflix series. Top tip – putting fairy lights into a jar can create an Insta-worthy effect. 
Personalise your room
Pinboards are a perfect space to showcase your hobbies, interests, anything you want. Covering your pinboard creates the ultimate homely feel as you can pin posters, photos, post cards, study tips, the list goes on!  Top tip – peg photos to string and pin up along your board, this can be a great reminder of travels, family and friends. Extra top tip – they're a great conversation starter when new friends come over.
Photos of family and friends
Although University is a hugely exciting time it's natural to occasionally feel homesick, having framed photos of family and friends can cheer you up. They can make your home feel so much closer and truly turn your space into your new home.
Now you've got some room inspo all that's left to do is get accessorising! We want to see your wonderfully styled new home so get sharing on social media using #PrimeMoments.