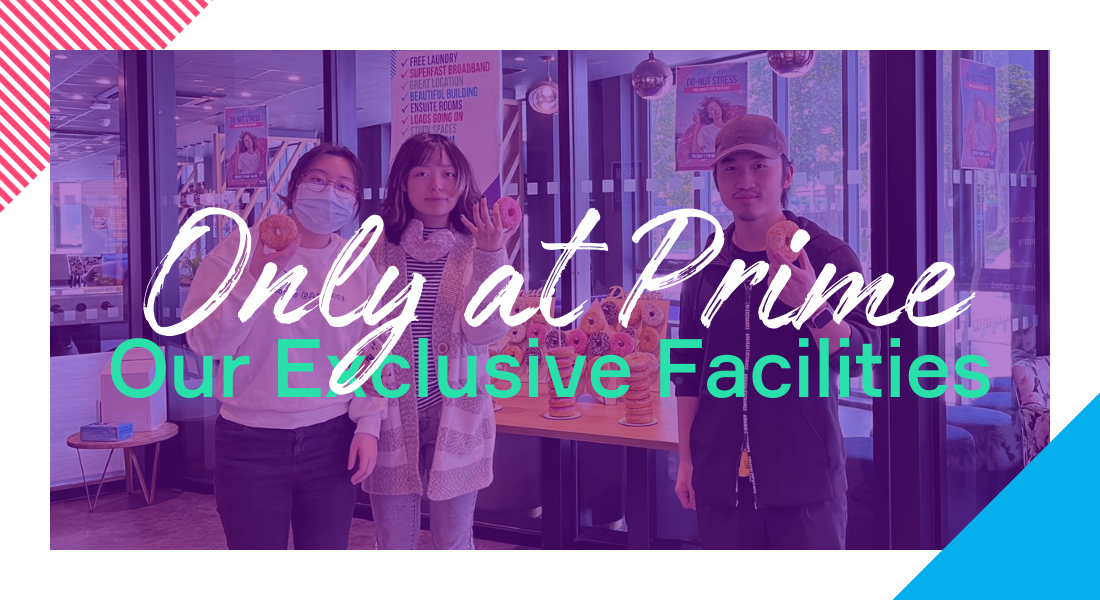 07 Sep

Only at Prime: Our Exclusive Facilities

When booking a room with Prime, you're not only granted a safe and clean room but you are also provided with the ultimate student experience. Prime Student Living aims to make your life as a student life the best it can be by offering exclusive facilities on-site that just make sense! Yet, what always surprises me is that sometimes our residents themselves are not fully aware of all the facilities and services Prime has to offer them. Thus, I thought it would be very beneficial
to write this blog for both prospective and current residents to let them know of the ultimate
facilities Prime is proud to provide.

Let's start with the no. 1: One of Prime's most attractive features is the washing machine they provide in our shared kitchens or studios. This means that every student on the site can easily access a washing machine for free. In the long run, this greatly enables residents to save up, as unlike most accommodations, they will not be required to pay for their weekly washing.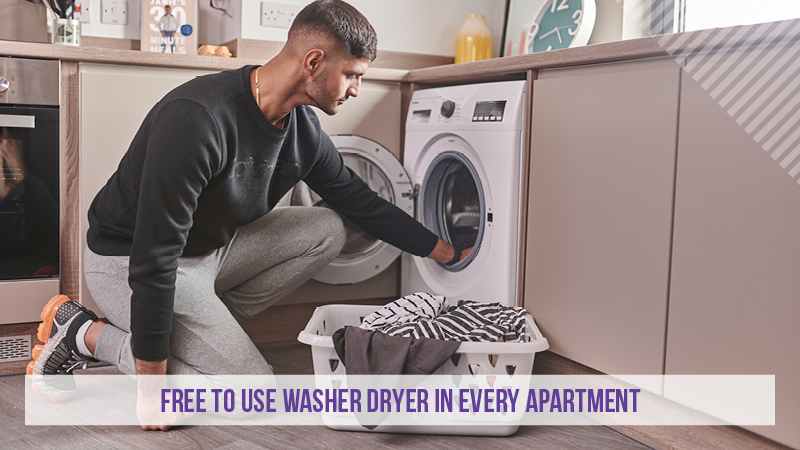 Number 2: In addition to the washing machine, all bills are included! This means that water, electricity, and heating are all included in your rent and you can comfortably use these facilities without having to worry about charge. However, please also kindly note that despite this, we still encourage students to be eco-friendly and not waste any water, heat, or electricity.
Number 3: Outside your rooms, Prime also has study spaces, large communal and social areas, and an outdoor courtyard with ping pong tables and an outdoor cinema at most of their sites. Naturally, the exact facilities will vary according to the site as the size and location of each building is different.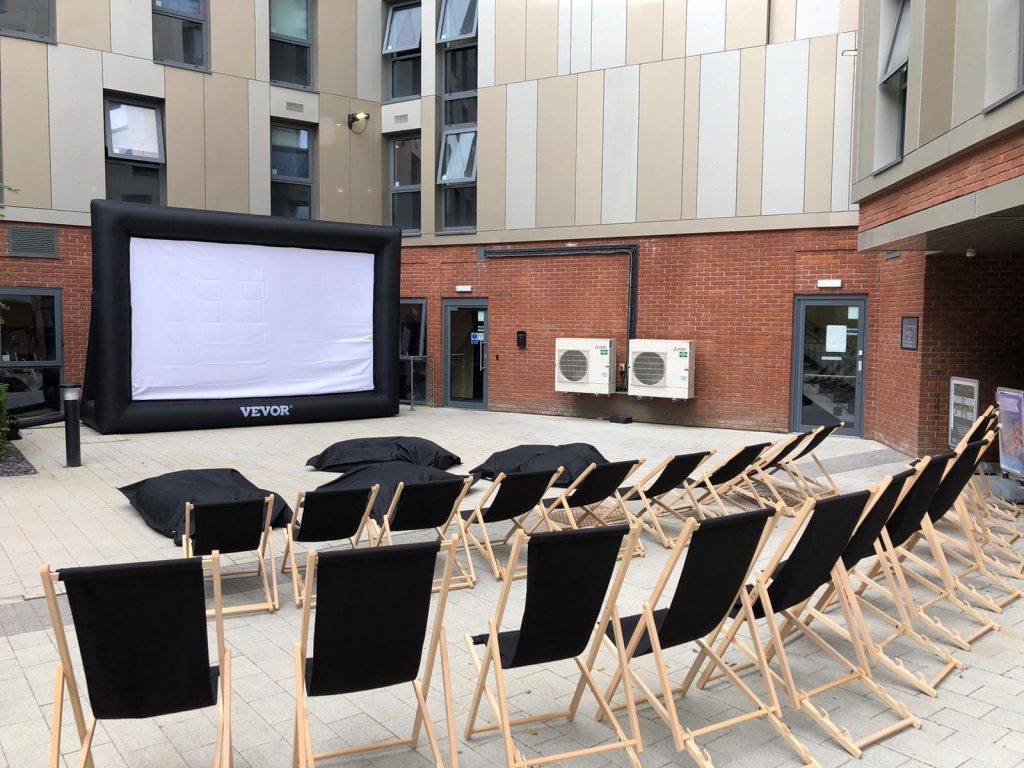 Number 4: Many students enjoy staying fit and exercising but when living away from home, they often worry about commuting to the gym and prices. This is certainly something you will not have to worry about while staying in our Prime buildings; all Prime accommodations offer a free and modern gym for students to use: this may be either on-site or with a Pure Gym site close by.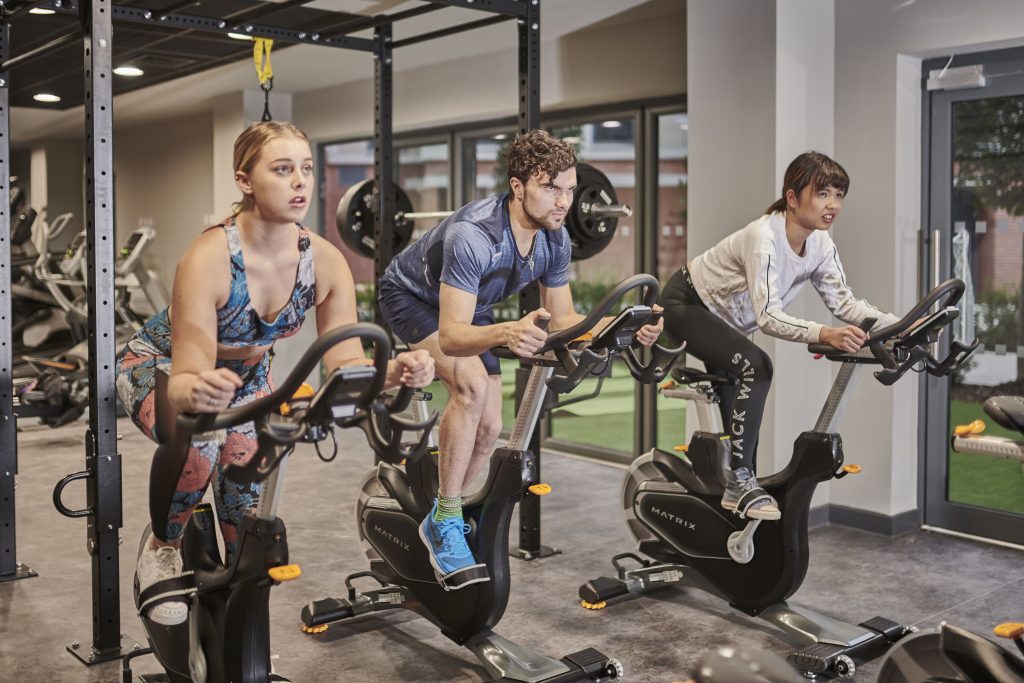 Number 5: Regarding your safety, there is always a team member on-site 24/7, 365 days a year. Whether this is a receptionist, property manager, or security, we always have someone present on-site to ensure the safety of our students. Alongside this, we also have CCTV cameras operating in the majority of our communal areas so students can request to re-watch footage if they believe something has happened. These measures make living at Prime safer, easier, and greater.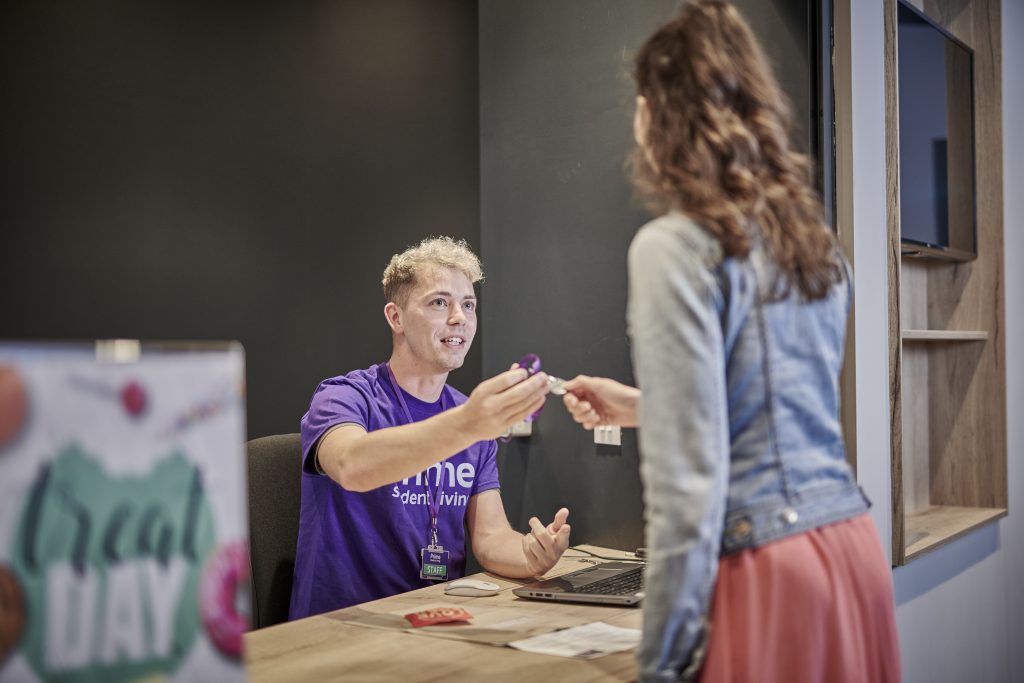 Finally, Number 6: Prime really makes it feel like home, and they strive to make everyone feel part of the community! Unlike many accommodations where students do not know their flatmates or people in the building, Prime encourages students to interact with each other by hosting many social events that allow everyone to get to know others. These events range from boozy bingo to high tea, games night to summer BBQs, and we also host treat days to cater to the significance of certain days in the year such as events for Easter, Chinese New Year, and Valentine's to give you a few examples. They also have dedicated Facebook groups for each individual property, where each of the on-site property teams encourage students to chat, engage with activities and promote general well-being. Keep an eye out and join yours!
The importance of this is undeniable as it makes the building feel more like a community, truly creating a home away from home for many of our students.
---
I hope that this blog has shown you the many amazing benefits of living with Prime and thank you for reading.
This blog was written by me, Annika Sirikulthada. I am a Warwick University student living in Trinity View, Coventry. I hope you enjoyed reading it and if you wish to write about your experience or be involved on social – speak to your property team!