17 Nov

COVID-19 – What we've done

This year has been challenging to say the least, but the extraordinary times we find ourselves in have done little to deter us from delivering the best experience possible. If anything, we've kicked it up a gear and we're doing all we can to ensure both our residents and property teams are safe and well.

Here's what we've been up to:

We are operating a social distancing policy of 2 metres and have one-way systems around the building.

All our properties have an increased cleaning regime particularly in shared areas.

The Perspex screens we have in place at our receptions have been key in continuing day to day activity and upholding resident experience. The physical barrier lessens the chance of the virus spreading, creating a safe home and working environment.

We have hand sanitiser stations dotted around our properties for residents and our teams to use.
Supporting students in isolation
Residents who have needed to self-isolate have been taken care of during this period such as having food delivered to their doorstep.
We have been working with student mental health charity, Student Minds, in the promotion of Student Space which helps students access mental health support.
Our residents each received PPE boxes complete with reusable mask, hand gel and antibacterial wipes.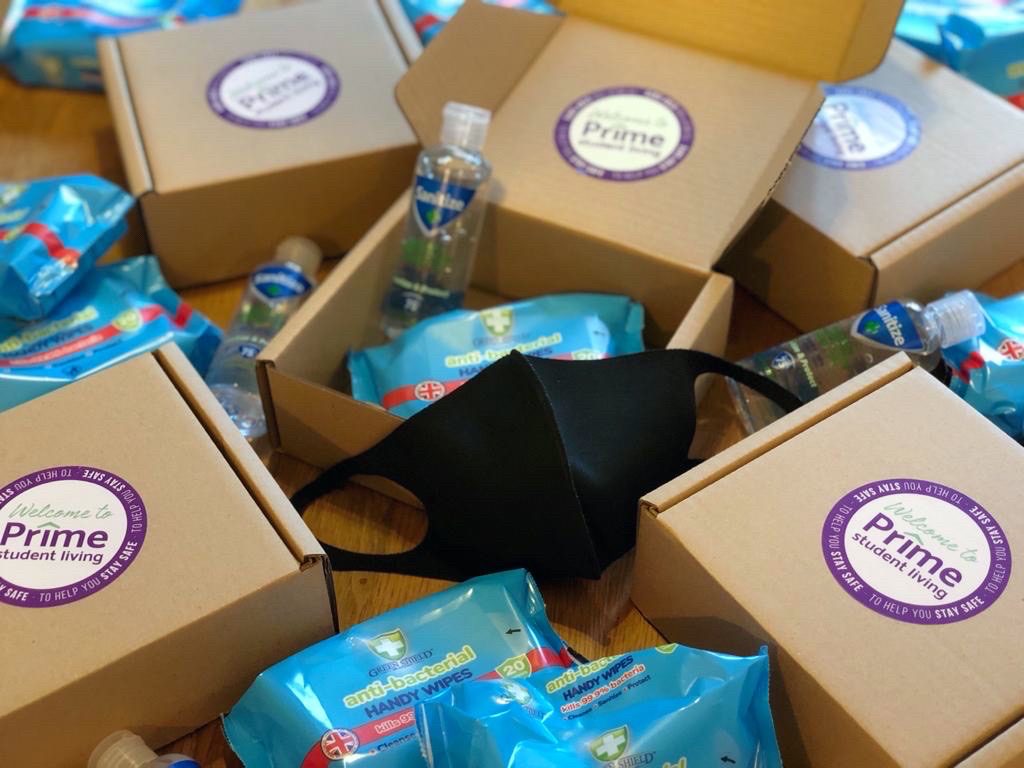 In addition to the PPE box, we provided a box full of goodies, for them to enjoy.
We had a reduced hands-on approach during check-in in September for the safety of our residents, their families and our teams. This included staggered appointments to allow us to manage the footfall in our properties.